Perhaps the most healthy activity you can do. Come walk with us! You won't be disappointed.
And being a part of a world wide organization you will be provided opportunities to walk in many parts of the world.
Upcoming Festivals
---
2023 Alberta Program Guide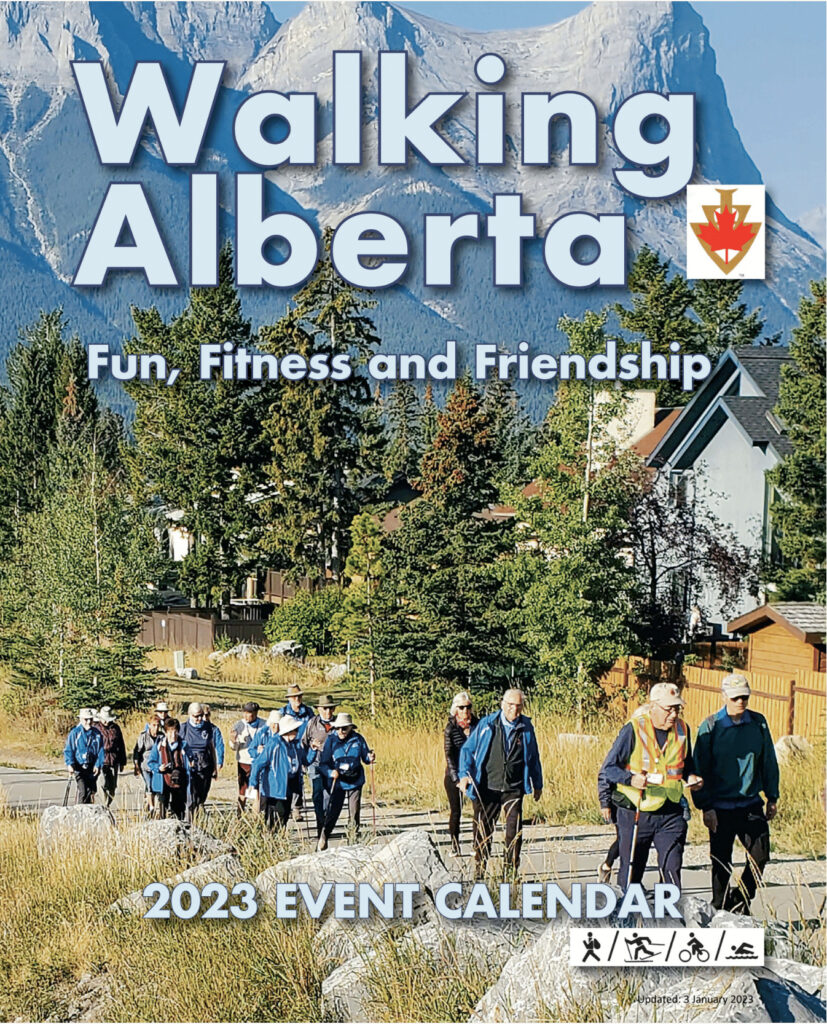 Welcome to the Volkssport Association of Alberta Website!
The clubs of the Volkssport Association of Alberta hold organized walks in Alberta approximately three to four times a week during the summer, slowing down in the winter. With clubs located throughout Alberta, you can walk the mountains, the cities, the towns and just enjoy the vastness of this great province. Each club has unique walks to offer, also check out biking, skiing or snow shoe routes in the season. Volkssport is an international organization, so whether you want to walk locally, around the province, across the country or around the world there will be a walk for you!