BARRHEAD WALKIE TALKIE VOLKSSPORT CLUB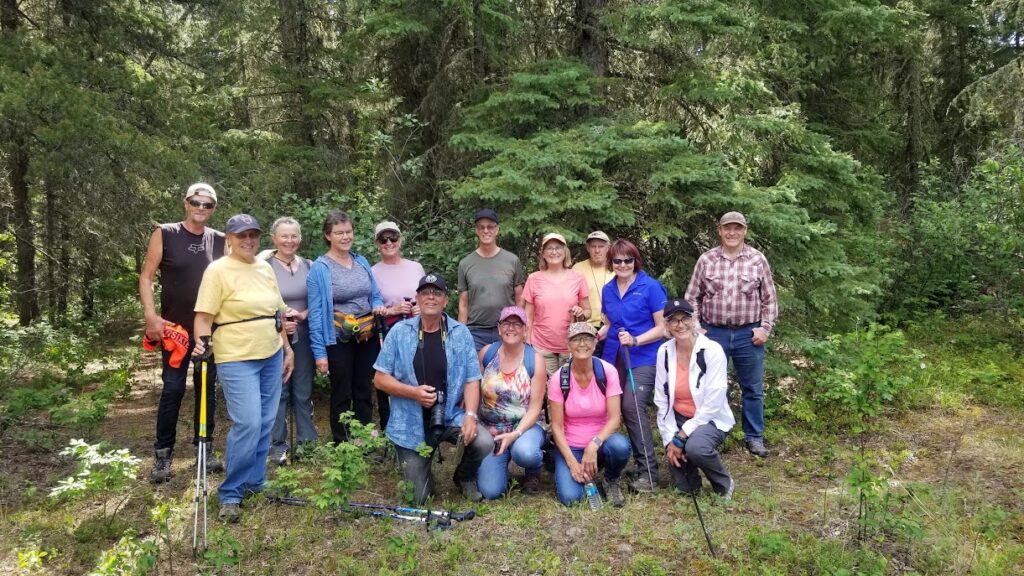 The first volksmarch in Alberta was held at Barrhead on June 8th and 9th in 1985. The Barrhead Walkie Talkie Volkssport Club is a non-profit organization providing its members and other interested individuals with an opportunity to enjoy Volkssporting activities. The Club was formed in the spring of 1988 making it the third oldest club in Alberta.

CONTACT WALKIE TALKIE CLUB
President: Margaret 780-674-4403
barrheadwalks@gmail.com
The Club organizes event and guided walks in the area plus hosts a permanent trail in Barrhead. The Club cooperates with the other Volkssport clubs in Alberta to develop a schedule of walks for the whole the year.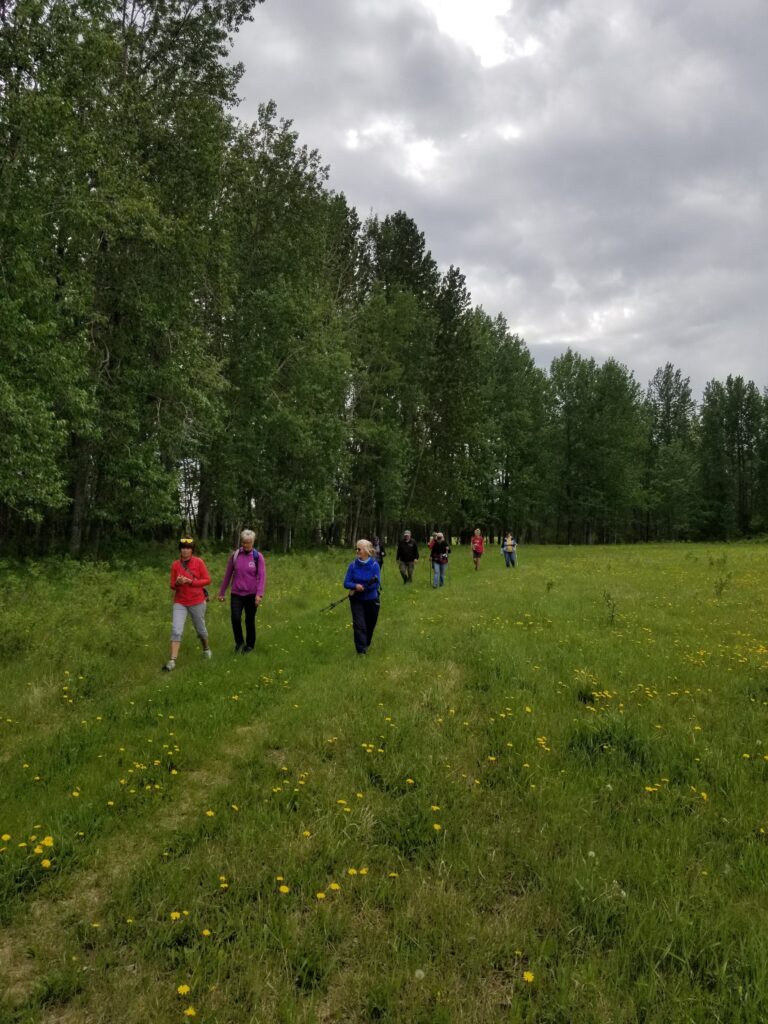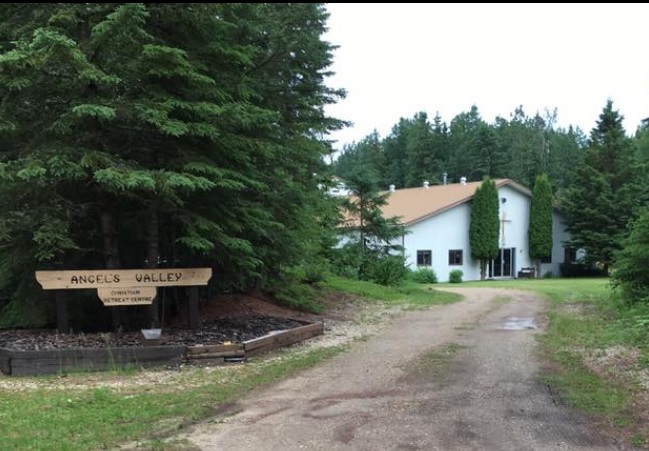 They also host a biennial weekend at Angels Valley, near Fort Assiniboine. Attendees enjoy delicious breakfasts before heading out on the wilderness trails and finish the day with wiener roasts and amazing local talent.
In addition to event walks the club organizes bush walks in the summer time. Please contact President Margaret Attrill for details at barrheadwalks@gmail.com