The first registered volkssport club in Alberta is listed as the Midnight Twilight Tourist Association in St Albert in 1985.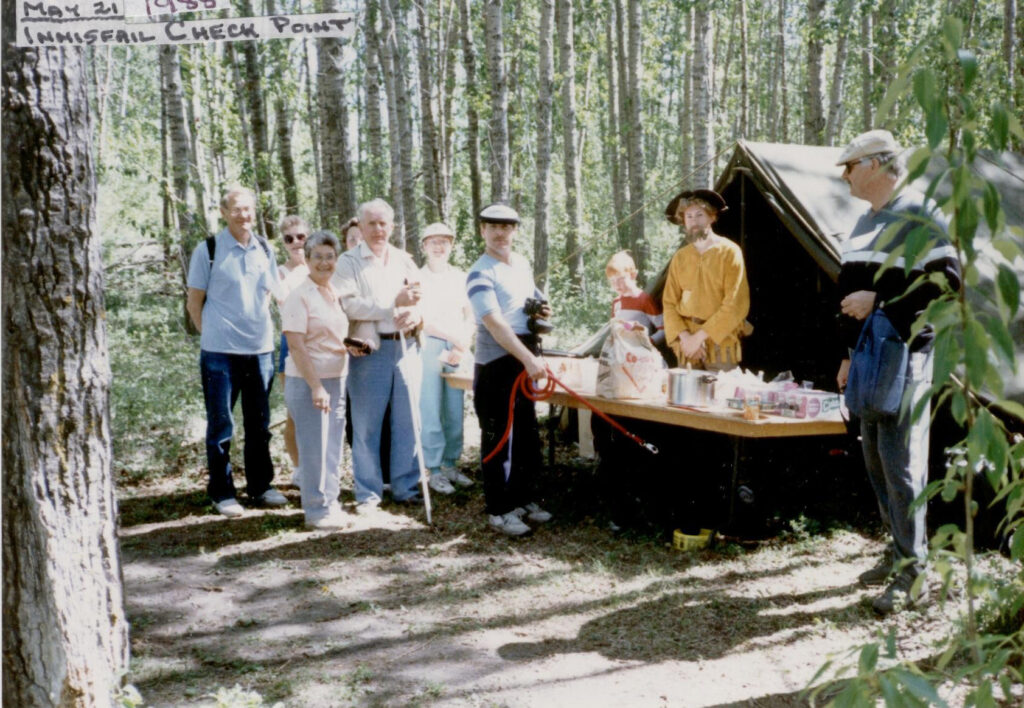 The first club still in existence was the Wetaskiwin Volkssport Club, (renamed to Northern Lights Walking Club in 2018), founded in 1987. Followed by the Barrhead Walkie Talkie Club and St Albert Trekkers in 1988, Devon Discovery Walkers (renamed Parkland Walkers in 2020) founded in 1992, Volkssport Club of Medicine Hat in 1995, Chinook Country Pacers in 1998 and the Volkssport Walkers of Central Alberta in 2016.
The maximum number of clubs in Alberta was 13 in 1997. We currently have 7 clubs throughout Alberta.
The provincial organization, Volkssport Association of Alberta (VAA), was established in 1986 along with the national organization, Canadian Volkssport Federation (CVF).
For more detailed Alberta historical information check out the following Tabs:
Under History Tab:
Alberta History
Phillips Award Recipients
VAA Honorary Members
Alberta Annual Calendars
VAA Newsletter
VAA Minutes and Executive lists
Under individual Club tabs:
Devon
Medicine Hat
Barrhead
Sub tab on St Albert Trekkers
Trekkers' History