NORTHERN LIGHTS WALKING CLUB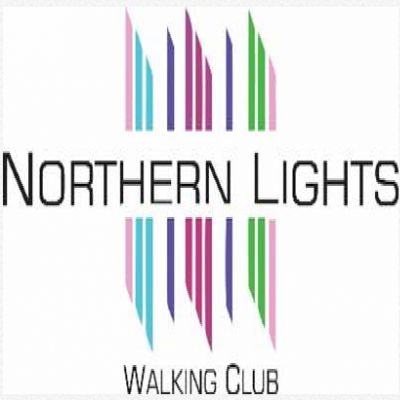 The oldest club in Alberta they were formed in 1987 and held their first volksmarch the following year under the name of Wetaskiwin Volkssport Club.  The Club changed their name to Northern Lights Walking Club in 2018.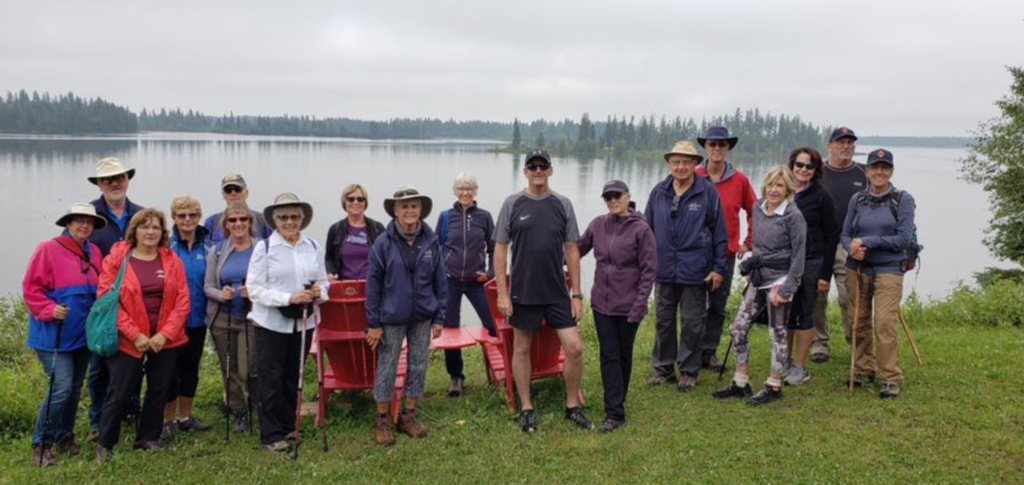 Our group is friendly and supportive of all walking speeds and made up of newer and more experienced Volkssporters (walkers). The first 5 walks are free and $2 thereafter. The times are typically 1 hour & 2 hours for the 5k & 10k walks respectively. 
Contact Northern Lights Walking Club northernlightswalkingclub@gmail.com
President David 780-951-2882; davidhall@live.ca
An exciting new logo showing up on jackets, golf shirts, t-shirts and hoodies. Orders yours from the club executive.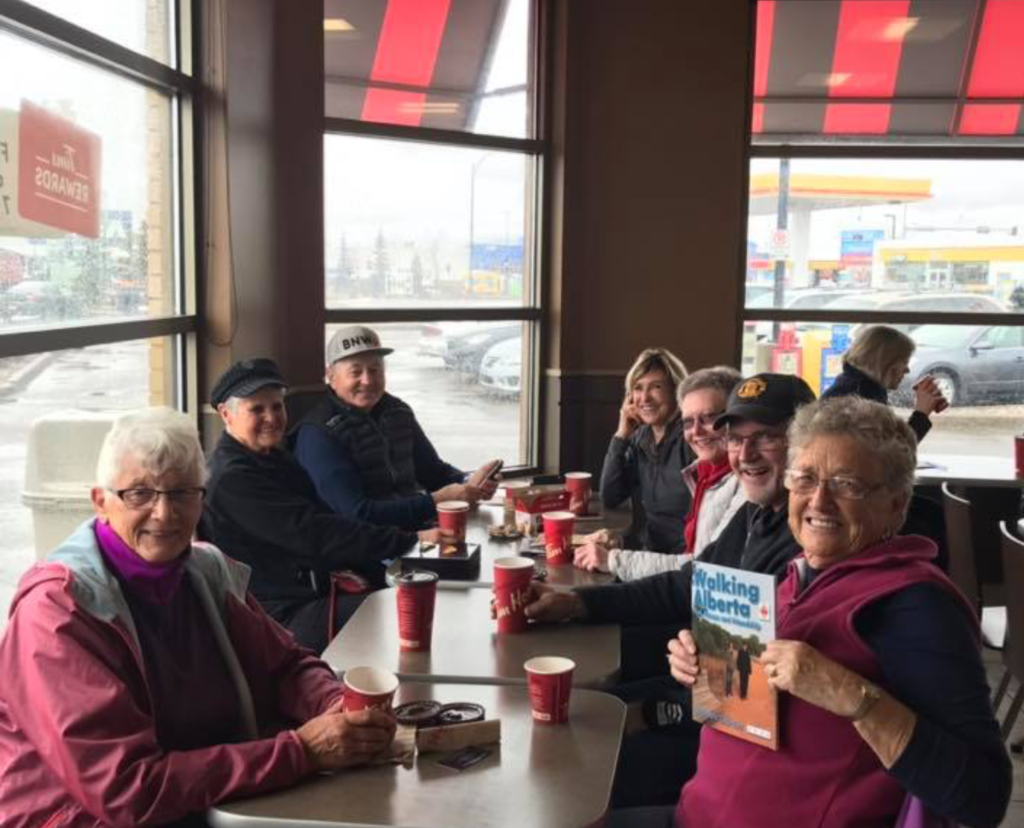 In addition to walking, the club encourages group gatherings at a local coffee shop or restaurant after each walk. This idea has been well received by the walkers and adds to the friendship aspect of the day. This day we visit Tim Hortons.
The Club is blessed to have many active members. To become a member simply print a copy of our membership application, see above, and mail it to our club address on the form.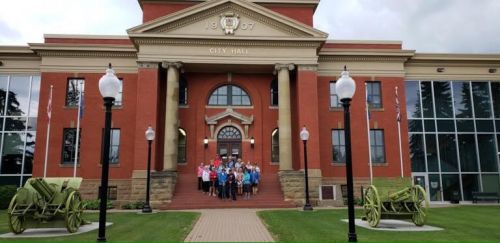 Celebrating the birth of Northern Lights Walking Club (previously Wetaskiwin Volkssport Walking Club) in Wetaskiwin 35 years ago. July 19, 2018